One Icredible Restaurant
Three Spectacular Bars
Featuring seasonal, intentional food alongside the finest beverage offerings
Hours of Operation
WED: 3pm – 9pm
THU: 3pm – 9pm
FRI: 3pm – 9pm
SAT: 10am – 9pm
SUN: 10am – 3pm
Serving happy hour daily and brunch on weekends!
Location
320 South Weber St
Colorado Springs, CO 80903
Opened in 1897 as the Payne Chapel AME Church on land donated by General Palmer, our building was the first African American church in Colorado Springs. As such, it served not just as a place of worship, but as a gathering space for the community. 
The intention of the building lives on: a place to gather, to celebrate, to meet your neighbors and make friends. Not just a drink or a meal, but an experience, curated by our expert staff. You'll find 200 beers handcrafted beers per year from Local Relic Artisan Ales, a plethora of intentionally sourced wines, each available by the glass from Crusade, and masterfully crafted cocktails-as-art from Araucana Bespoke Cocktails. Paired with exceptional, seasonal and creative cuisine from our kitchen, helmed by Chef Brent Beavers, make every day an occasion.
The Drinks
Seasonal. Intentional. Inviting. Exploratory.
A Proudly Flagship Free Brewery
60+ Wines By The Glass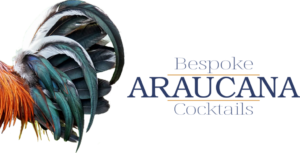 Expertly Curated Cocktails
The Food
Creative. Refined. Masterful.
The brilliance and passion of an amazing team, presenting intentionally sourced ingredients in engaging and creative fare. Serving brunch from their a la carte menu on weekends, seasonally inspired small plates in the afternoon, and an upscale yet casual dinner menu in the evenings, plus specials changing daily featuring the freshest seafood in town. Our chefs are constantly introducing new plates, and saying farewell to old favorites to ensure there's always something fun and interesting to explore.








From Paired Beer Dinners to Sunday (Wine) School, from live music on the patio to cornhole tournaments, there's always something going on!
Book Your Event
Memories await.
We believe that every event is as unique as the people gathering together to celebrate. So where most venues have pre-defined packages and a list of appetizers to select from, we work to create a customized experience reflective of the occasion, the theme, and the season. We'd love to hear more about what you have in mind!